Quarta-feira, 12 de Janeiro de 2011
Alberta Ferretti Spring 2011 Campaign
Já que começamos com moda, vamos continuar na mesma "onda", desta vez com a campanha de Primavera 2011 da Alberta Ferretti...doce e romântica! Era tão fácil fazer um quadro de inspiração à volta deste delicioso "vestido de noiva":
Since today we started with fashion why not end it with more fashion, this time from Alberta Ferretti's spring 2011 campaign... soft and romantic. It would be so easy to make an inspirational board aroud this simple yet beautiful "wedding dress":
E os vestidos para as damas de honor (que não precisam de ser iguais, basta que estejam conjugados ao nivel das cores, estilos ou padrões):
And bridesmaids dresses (a mix match of colors or patterns):
O resultado final seria irreverente? Sem dúvida, mas diferente e muito interessante!
The end result would be irreverent? No doubt but different and very interesting!
Via Fashion Gone Rouge and Everything Fabulous
Terça-feira, 2 de Novembro de 2010
Versace Fall 2010
Donatella Versace é provavelmente conhecida por explorar o lado mais sexy da fisionomia da mulher, no entanto este Outono, na sua colecção de alta costura a palavra de ordem foi glamor! O resultado final parece-nos uma mistura de criatividade e bom gosto, apenas ao alcance de alguns.
Donatella Versace is probably known to explore the sexier side of women, but this Autumn, in her couture collection the slogan seems to be glamorous!The end result is a blend of creativity and good taste, that only a few can accomplish.
A modelo escolhida para o Look Book foi a Monika Jagaciak que aos 16 anos começa já a ser um rosto muito conhecido no mundo da moda... e não só!
The model chosen for the Look Book was Monika Jagaciak who, at 16 is already beginning to be a well known face in the fashion world ... actually in the world!
O trabalho de fotografia é excelente, as imagens a preto e branco são perfeitas.
The photography is excellent, the black and white images are absolutely flawless.
Segunda-feira, 16 de Agosto de 2010
Rachel Gilbert
No início de mais uma semana porque não começar da melhor maneira com imagens da colecção da Rachel Gilbert! Inspiração para noivas, madrinhas, damas de honor ou apenas convidadas...
Another week begins... and you may ask what is the best way to kick off this week? Well, Rachel Gilbert Spring Summer Collection seems a pretty good way to do so! Inspiration for brides, maids of honour, bridesmaids or female guests....
Credits: Rachel Gilbert via Naomi V. Goodman e Follow Studio
Sexta-feira, 17 de Abril de 2009
Moda by Sarah Seven
Depois deste post dedicado às noivas trazemos hoje novas propostas da mesma marca mas para as convidadas, ou se quiserem para as damas de honor. Podem ver mais aqui: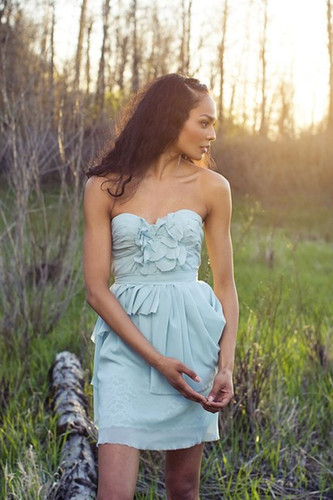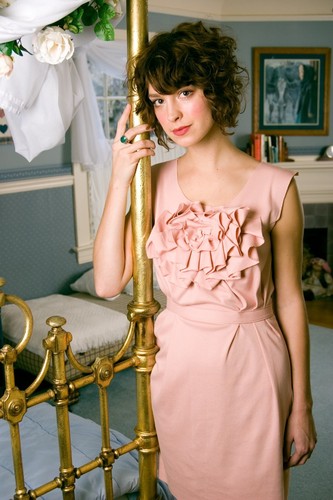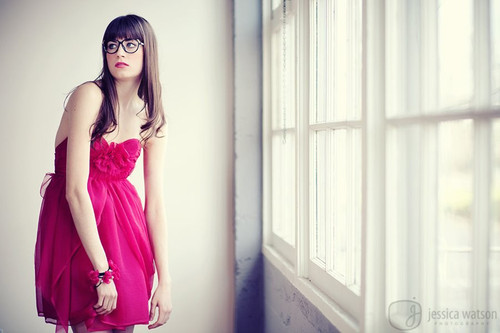 Adoramos as cores e a "simplicidade" do corte.
Bom fim de semana!
Terça-feira, 1 de Julho de 2008
Moda: Ungaro Resort 2009
No dia 16 de Junho, em Nova York, Esteban Cortazar lançou a sua primeira colecção Resort para a marca Emanuel Ungaro. Estivemos a dar uma olhadela e estes foram os nossos modelos de eleição, podem ver aqui o resto das propostas.